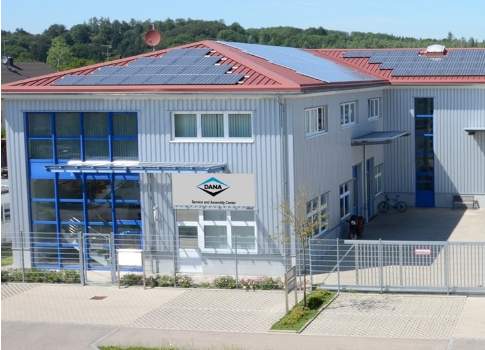 Established in 1997, Dana SAC Germany GmbH as a Territory Hub is currently responsible for sales in Germany, Austria, Switzerland and Eastern Europe.
In Mammendorf near Munich, we assemble and test hydraulic power packs in various sizes and complexities. In addition, we support machine and vehicle manufacturers in the design of their drives and controls and, if required, also assemble, test and supply complete systems consisting of hydraulics, gearboxes and electrics / electronics.
For more information, or to discuss your requirements, please contact us.

Service and Assembly Centres (SACs)
Address: Benzstrasse 7, 82291 Mammendorf, Germany