Dana Industrial benefits from the experience of key brands that are fully integrated into Dana Incorporated.
Each with its own specific expertise and market presence, the brands are able to act synergically, fostering innovation and exploring new opportunities across their reference markets. Furthermore, they can count on the consolidated strength of a company committed to quality, innovation and customer proximity.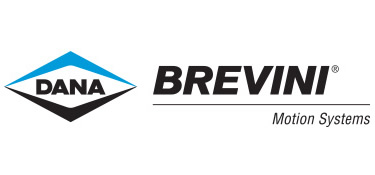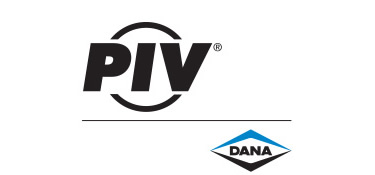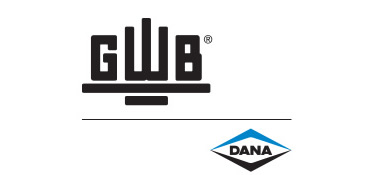 Dana Motion Systems provides complete electro-mechanical and hydraulic solutions for mobile and industrial applications and supports customers with a comprehensive range of servicing, repair, refurbishment and engineering services. Expert engineers with application-specific competences and substantial product knowledge are available to provide expert guidance and advice.
Gearboxes and Winches

Dana's proven Brevini line of power-transmission technologies is relied upon around the globe. Our expertise extends to the design and manufacture of various high-efficiency technologies with planetary and helical gear units, gear motors, and winches, along with S-Series planetary gearboxes and E-Series power transmissions. Brevini advances support applications including on- and offshore equipment, green technologies, mining, heavy industries and earthmoving.
DISCOVER MORE
Hydraulics

Dana's trusted Brevini product portfolio is comprised of six product lines. They include axial piston and gear pumps and orbital motors; cetop, proportional, cartridge, and modular valves; hydraulic valves, joysticks and electronic modules; standard and customized mini hydraulic powerpacks; electronics including sensors and load cells; and hydraulic circuits for industrial and mobile applications. Brevini stands for the most advanced technological expertise in fluid power.

Fluid Power's global sales network is now able to ensure direct service at a local level thanks to its numerous SACs (Service and Assembly Centers) and local distributors.
DISCOVER MORE
Based in Germany since 1928, PIV Drives manufactures mechanical gear units for a wide variety of industrial applications focused on plastic and rubber. Specialized in gear units that meet the demanding requirements of modern industry – in terms of quality, reliability, exceptional performance and life expectancy – PIV has installed more than one million gearboxes worldwide over the years: variators, helical and bevel helical gear reducers, extruders and planetary gearboxes.
A comprehensive service network, designed to provide the highest levels of customer support ensures rapid intervention and appropriate power transmission solutions. Our qualified technicians provide customer service and support around the clock, and our service department and fitters can be reached any time of the day or night.
DISCOVER MORE
GWB Industrial Driveshaft Solutions

Since 1946, Dana brand GWB has led the market in heavy-duty, industrial driveshafts and genuine service parts for the scrap steel, construction, railway, marine and paper industries. Manufacturing and assembly operations located in Germany are supported by Dana's global network of R&D and distribution facilities. Introduced at a later date, GWB pioneered maintenance-free driveshafts, consolidating their status as market leader. High-performance solutions for major original equipment manufacturers, as well as aftermarket customers worldwide, ensure first-rate technical innovation, quality performance, reliability and flexibility.
DISCOVER MORE
Founded in 1919, Fairfield Manufacturing possesses a century of experience building custom gears and drive systems.  Today, as a brand within Dana, it retains a leading position within the gear industry as one of the largest producers in North America.  From its manufacturing location in Lafayette, Indiana, USA, and complemented with a satellite facility located in Belgaum, India, Dana Fairfield serves a customer base which is worldwide.  The manufacturing location in North America encompasses 60,000 square meters and is equipped with over 600 machine tools. An additional 7,000 square meters dedicated to heat treatment ensures on-site control for those critical processes integral to performance.
DISCOVER MORE