Dana provides high-performance solutions for the bulk material handling sector, both for mobile and stationary equipment in many different fields.
Starting from consulting services, systems design, engineering, procurement, erection and support, our activities also cover turnkey projects and we supply new equipment or upgrades and modernizations. Our product range spans industrial applications and self-propelled machines – from planetary gearboxes to helical and bevel helical gearboxes to winches. We provide advanced solutions for critical power needs, commonly seen in low-speed power transmission applications. Driven by a talented team of engineers focused on innovation, Dana delivers proven, reliable technology.
Whether a customer requires standard products or individual solutions engineered specifically for their needs, Dana can supply a customized solution.
Download brochure
Discover our bevel helical gearboxes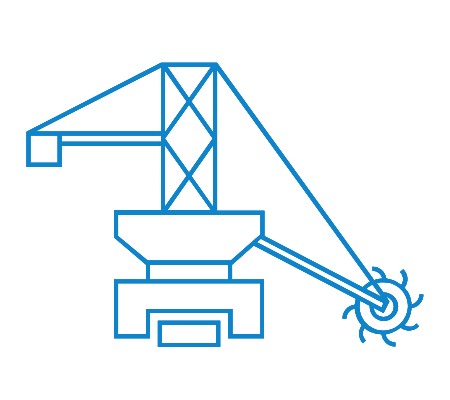 Present with solutions ensuring reliability and application-specific performance, our product portfolio satisfies the needs of customers in countless fields. Handling of bulk material concerns a range of machinery, and for each application, we have an answer which can be tailored to a variety of scenarios. These are assessed together with the customer and devised to suit equipment such as bucket wheel excavators, conveyors, stackers, reclaimers, wagon tipplers, ship-loaders, combined with storage facilities such as stockpiles and silos. Excavation, transportation, sizing, stockyard storing, homogenization and reclamation are all part of the mining processes we support.