As mobility in general enters a new era, Dana is pursuing a strategy to make electrification one of the priority issues that guide the design and development of solutions for the Off-Highway market.
Driven by environmental regulations, government policies, consumer demand, technology and awareness of total cost of ownership, we are adopting a proactive approach to share a competitive advantage with our customers.

As a company, Dana is leveraging acquisitions, internal development and investing in advancing its electrification capabilities. The recent acquisition of controlling interest in TM4 Inc., alongside acquisition of Ashwoods and SME, positions Dana as the only supplier capable of producing all core components of a complete, fully-integrated e-Drive system.
In the short term, we are engineering electric architecture solutions for existing machine frames with transmissions modified for use with electric motors. This approach minimizes effort, risk and cost impact on existing platform development. Looking further ahead, battery life cycles and run times are likely to increase and lower costs are expected, allowing OEMs to invest in specifically designed, optimized drivelines with enhanced efficiency.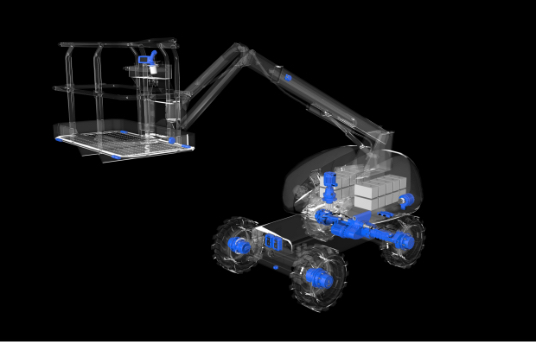 Our vision for the Off-Highway market is to become a full drivetrain and motion system provider. Our offering will match the evolution of the market, ensuring sufficient flexibility and customization to meet the diverse nature of customer requirements appropriately. It is our aim to leverage our mechatronics expertise with our specific Off-Highway application expertise to streamline vehicle architectures and reduce costs.
Electrification for the Off-Highway sector covers solutions for agricultural,
construction, underground mining, material handling and industrial equipment.