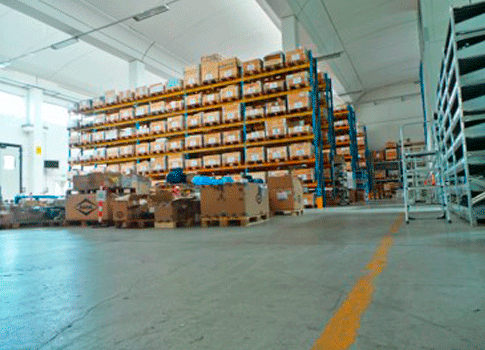 Established in the North East of Italy, in 1986, as a branch of Aron (historical brand in the Cetop valves market), since the beginning we did business not as a simple distributor but based on the supply of complete turnkey solutions.
Once acquired by Brevini, we exploited the extensive selection of hydraulic and mechanical products to further improve our projects, making a step forward in terms of our product range and customer satisfaction.
Currently, being part of the Dana world, we benefit from all the synergies provided by the group: quality processes, product certifications, validation and selection of suppliers, process standardization, strict compliance with safety and environmental regulations.
For more information, or to discuss your requirements, please contact us.

Service and Assembly Centres (SACs)
Address: Via della Tecnica, 27, 35035 Mestrino PD
Address: Via Perarolo, Zona industriale Il Castello, 504/2, 45020 Castelguglielmo RO