Service and Assembly Centres (SACs) Italy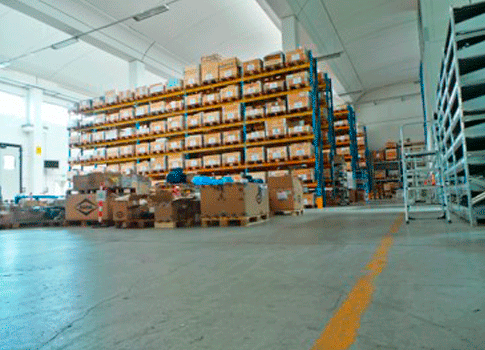 OUR CONTACTS
Address: Via della Tecnica, 27, 35035 Mestrino PD
Established in the North East of Italy, in 1986, as a branch of Aron (historical brand in the Cetop valves market), since the beginning we did business not as a simple distributor but based on the supply of complete turnkey solutions.
Once acquired by Brevini, we exploited the extensive selection of hydraulic and mechanical products to further improve our projects, making a step forward in terms of our product range and customer satisfaction.
Currently, being part of the Dana world, we benefit from all the synergies provided by the group: quality processes, product certifications, validation and selection of suppliers, process standardization, strict compliance with safety and environmental regulations.
For more information, or to discuss your requirements, please contact us.
Our product range
Dana Industrial  benefits from the experience of key brands that are fully integrated into Dana Incorporated.  Each with its own specific expertise and market presence, the brands are able to act synergically, fostering innovation and exploring new opportunities across their reference markets.  Furthermore they can count on the consolidated strength of a company committed to quality, innovation and customer proximity.
Hydraulics - Brevini Motion Systems
Gearboxes and Winches - Brevini Motion Systems
Drivetrains - Dana Spicer
Service
Involving us, the customer can focus on the development of his own business, without the need to arrange a dedicated organization to realize the projects, relying on an expert team which will provide him with the best turnkey solution. Our team, thanks to consolidated know-how, establishes a long-term relationship with the customer, listening and offering him the best solution for his needs, taking care of all development stages, from design right through to final system assembly.
Dana Italy is leader in the development of hydraulic systems in all application areas.
Thanks to a large warehouse, our strengths are speed and flexibility, our customers can rely on us to meet the demand of a market which is becoming much more demanding and competitive