Service and Assembly Centres (SACs) Korea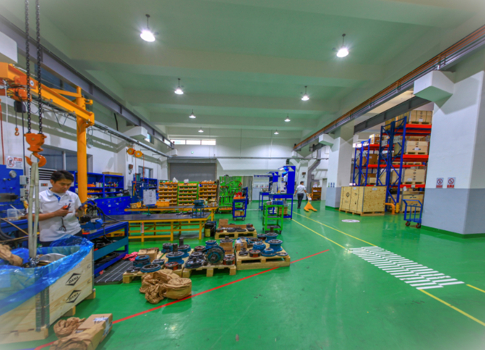 Our contacts
Address: 13-38, Sinheung-ro 511beon-gil, Bucheon-si, Gyeonggi-do, Korea
Dana SAC Korea is one of Dana worldwide Service and Assembly Centers. This local facility is a well-organized structure comprising a sales team with expertise on the complete Dana Motion Systems product range and a technical department able to support the customer from design and customization of the solution to performance testing.
The facility has an on-site warehouse for timely delivery, an assembly department that can customize standard products and a customer service team to quickly answer any needs.
The importance of the customer in this business model is key and represented through the presence of branches that have strategically supported the company in the transformation process from a small workshop in the '60s into a solid international company, that has recently become part of Dana.
DANA KOREA CO. , LTD
Based in Seoul, this company represents all Dana business units (light vehicle, commercial vehicle, off-highway, power technologies uncluding e-mobility) and provides new business development, sales support, customer support, global sourcing, supplier development and support for affiliates.
Address:
11F Vision Tower, 312 Teheran-ro, Gangnam-gu, Seoul, 06211, Korea
Visit our website: www.dana-korea.com
Our product range
Dana Industrial  benefits from the experience of key brands that are fully integrated into Dana Incorporated.  Each with its own specific expertise and market presence, the brands are able to act synergically, fostering innovation and exploring new opportunities across their reference markets.  Furthermore they can count on the consolidated strength of a company committed to quality, innovation and customer proximity.
Hydraulics - Brevini Motion Systems
Gearboxes and Winches - Brevini Motion Systems
Drivetrains - Dana Spicer
Service
Servicing your needs locally
Aware of the importance of responding immediately to a customer's demands, our local SAC is best-equipped to provide timely support to customers, ensuring technical assistance, repairs and offering specific market knowledge and engineering expertise.
Our staff are available to accompany customers before, during and after installation of Dana products and components, giving guidance, devising customized solutions and optimizing equipment efficiency through ongoing support and maintenance agreements.
Dana SAC Korea has broad experience in many industries and has been present on the local market for over 20 years.
We know what the market needs/trends are thanks to our practical experience, so you can expect solution provider services from us (not only components for your machines).
VARIOUS LOCAL ACTIVITIES TO STAY IN-LINE WITH CUSTOMERS
Dana SAC Korea operates various local activities (product assembly/warehouse/testing) directly in our local workshop together with site services (installation supports/after-sales service) in order to respond to your aspirations.
All our products/parts are produced under strict quality control from Dana  manufacturing plants.
Especially all our core parts are 100% in-house production to guarantee reliable, quality products.