Solutions by Dana Brevini™ can cover a wide range of waste and recycling shredders along with solutions for conveyor drives to provide the complete offering for recycling plants. Dana's planetary gearboxes and helical/bevel helical gearboxes offers best-in class performance in terms of high torque and high peak load capabilities as well as compactness to meet most of our customer needs.
Dana Brevini Planetary and Bevel-Helical gearboxes can be used to drive a wide range of shredder machines.
Our innovative solutions provide high mechanical and thermal performance with the capability to withstand high peak loads during operation.
MACHINE DETAILS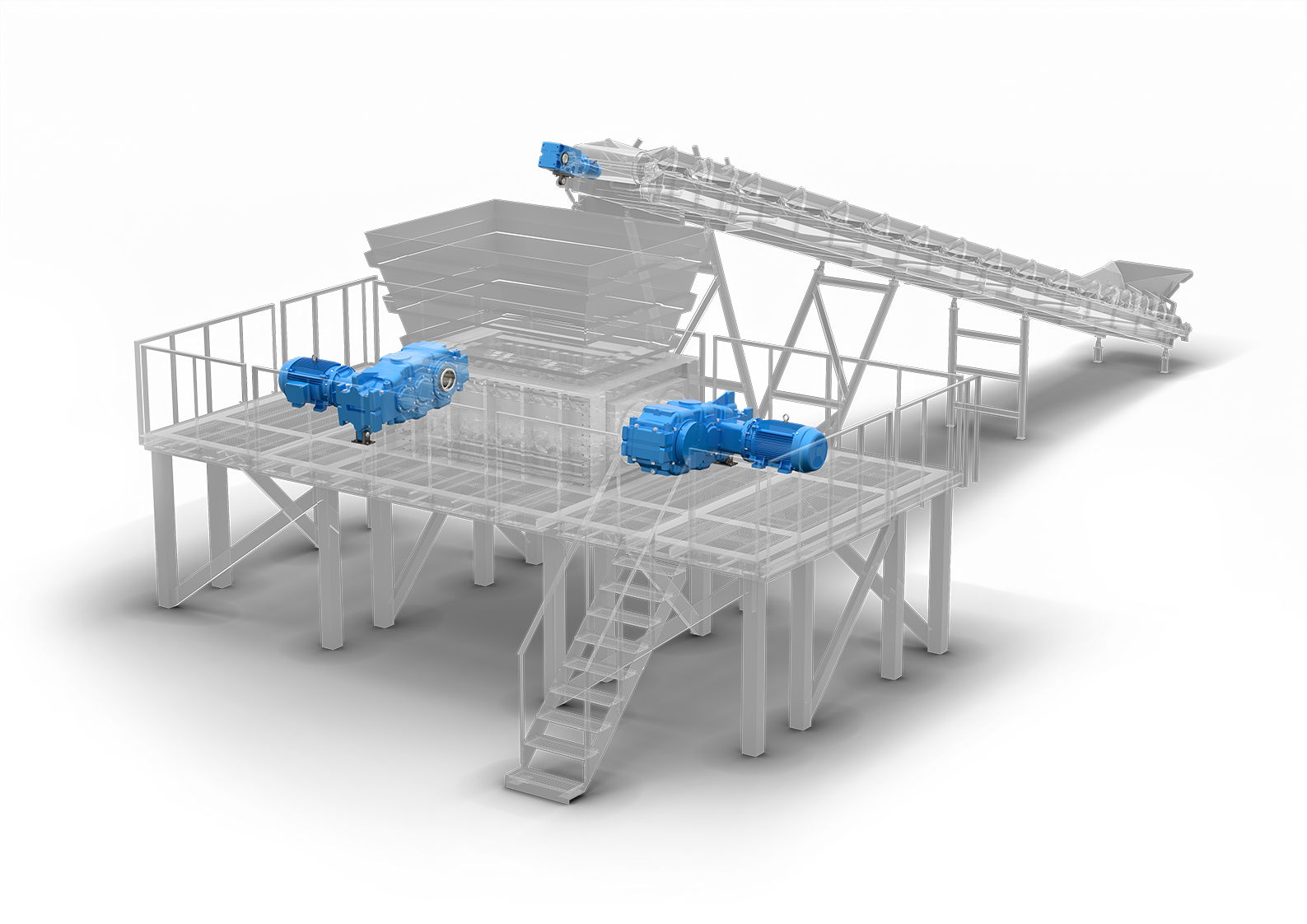 1
- Extensive ratio range
- Strong output support available in female and male configurations
- GJS400 cast iron housing as standard
- Customized solutions available on demand
- Input connection for most types of IEC and NEMA electric motors electric motors
as well as hydraulic motors
2
- Plano – Helical: Light, compact solution
- GJS400 cast iron housing as standard
- Extensive ratio range
- Increased thermal capacity
- High efficiency
- Customized solutions available on demand
- Input connection for most types of IEC and NEMA electric motors
Market related applications