Service and Assembly Centres (SACs) South-East Asia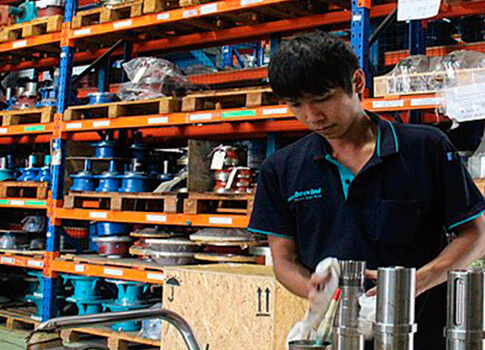 Our contact
Address: 8B Buroh Street, Singapore
Brevini ( S.E. Asia ) Pte Ltd was established in 1998 to provide better sales and service support to the South East Asian market.

From our central location in Singapore, Dana SAC South East Asia supports an established network of distributors in the various South East Asian markets.

There are currently many units of Dana Brevini Motion Systems gearboxes and fluid power products as well as other transmission components operating successfully in diversified industries such as palm oil, sugar, pulp & paper, steel, cement, marine & offshore, waste water treatment, as well as in several mobile applications, such as harvesting machines, drilling equipment, aerial platforms, etc.
For more information, or to discuss your requirements, please contact us.
Our product range
Dana Industrial  benefits from the experience of key brands that are fully integrated into Dana Incorporated.  Each with its own specific expertise and market presence, the brands are able to act synergically, fostering innovation and exploring new opportunities across their reference markets.  Furthermore they can count on the consolidated strength of a company committed to quality, innovation and customer proximity.
Gearboxes and Winches - Brevini Motion Systems
Hydraulics - Brevini Motion Systems
Drivetrains - Dana Spicer
Service
With our experienced team of technical sales and service staff, we provide pre-sales application engineering, engineered drive solutions, retrofit work, design & supply of drive packages and after sales service.
We carry a comprehensive inventory which includes complete gear units, fluid power products and also accessories; both for our assembly operations as well as for spare parts support.