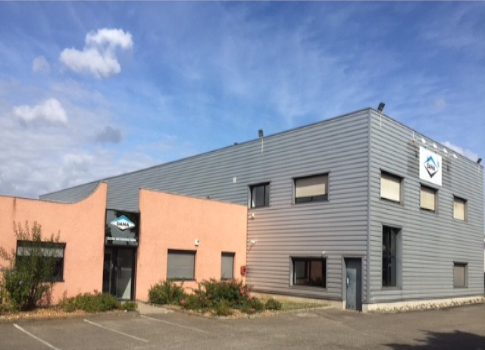 SAC France – Gearboxes Division is the merging of the two companies, Brevini France (established 1978) and Posiva (established 1987 from PIV Drives).

We offer a wide range of high-quality products enhanced by international reputation as a leader in the field.
We comply to urgent demands with fast deliveries and we manufacture custom-made solutions.

Our service technicians have acquired proven experience. Moreover, we offer a 1-year warranty on the products repaired in our warehouse. On-field service is also available.
Finally, we offer a wide range of high-quality transmission components including motors; couplings, cardan shafts, hubs, seals, brake discs, rings, belts and pulleys in order to grant the robustness of the parts linking the transmission line in every environment (Atex, etc.)
For more information, or to discuss your requirements, please contact us.
---

Service and Assembly Centres (SACs)
Address: 1 Esplanade Miriam Makeba, 69100 Villeurbanne
Dana Industrial  benefits from the experience of key brands that are fully integrated into Dana Incorporated.  Each with its own specific expertise and market presence, the brands are able to act synergically, fostering innovation and exploring new opportunities across their reference markets.  Furthermore they can count on the consolidated strength of a company committed to quality, innovation and customer proximity.
Working with

over 90


industrial sectors

Serving a variety of sectors within the Off-Highway market, Dana is in a position to offer solutions for both mobile and stationary equipment. The convergence of two areas within Dana's Off-Highway business unit – Drivetrain Technologies and Motion Technologies – leads to Dana Off-Highway Drive and Motion Technologies. Our systems manage power conveyance to machines, power work functions and drive industrial equipment through safe, integrated and smart solutions.
Servicing your needs locally
Thanks to the know-how acquired as a manufacturer, under the brands Dana Brevini Motion Systems and PIV, we repair gearboxes in our French warehouse, and we offer revamping solutions, technical updates of complete transmission lines of industrial installations based on quality products for efficient results.