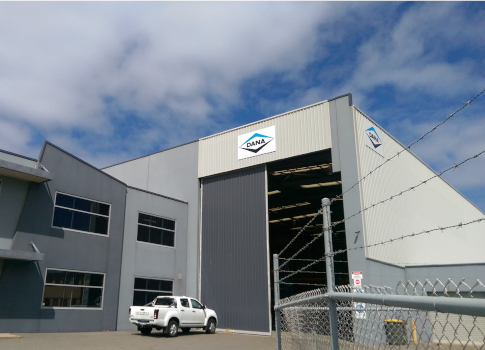 At Dana SAC Australia, our company philosophy has always been inspired by a few, simple ideas: Ruggedness, Compactness and Strength. These terms relate strongly to the gear units produced by our company since the 1960's.
Locally our presence started in the 1970s from an agency arrangement to the established Australia company that it is today.
From our head office and factory in Sydney and branch offices in Melbourne, Brisbane and Perth, Dana SAC Australia covers the entire country through an extensive network.
As part of the long-term commitment to Australian industry, local content has been increasing continually. The local manufacture of shafts, housings and the use of local suppliers of bearings and fabrications is part of that commitment.
Today, we build gearboxes in Australia, keep stocks of gear modules and a variety of locally produced housings, shafts and bearings.
We specialize in application of gearboxes with hydraulic and AC drive technology to low speed, high torque equipment. Our reducers are also particularly suited to thickener, agitator, mixer, feeder conveyors, inching, long travel and slewing drives.
For more information, or to discuss your requirements, please contact us.

Service and Assembly Centres (SACs)