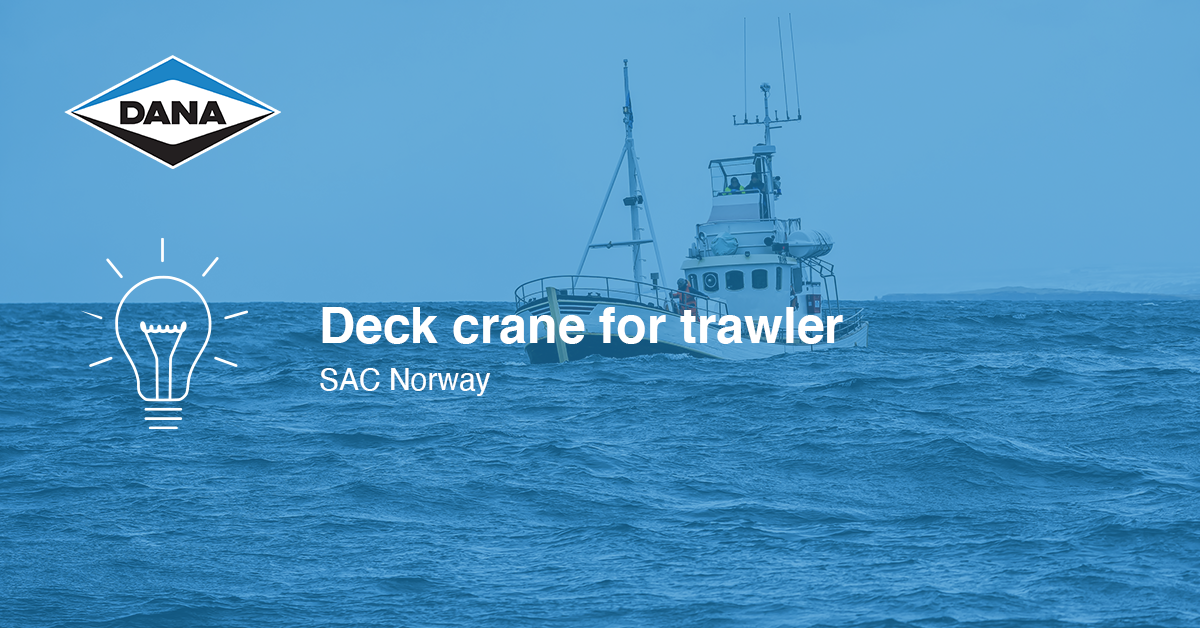 SAC:
SAC NORWAY
PROJECT:
Marine Off-shore Deck Crane for trawler
STRONG COMPETENCE IN THE MARINE MARKET
Dana SAC Norway has built up a strong competence in the marine market and with our ability to be solution-oriented in collaboration with customers' requirements, we succeed together to find the optimal solution.
This project included gear and motors for slewing and complete winches for hoisting, with  lifting capasity from 1,5 tonn up to 7 tonn.
In combination with our complete product range, strong commitment and solid routines, customer was confident that our team would not only deliver on time, but also be available and supportive before, during and after the project has been delivered.
In this case it was supplied a total of 18 Offshore cranes, in total 12 BWE085 winches, 6 BWF2000, with 24 RPR3150 gearboxes and 6 times ED2020 gearboxes, inclusive Slewing rings and hydraulic.
Some of our benefits:
Product range
Availability
Technical competence
Quality
Our global network of experts within Dana can implement solutions at a local level, so please contact us for more information.