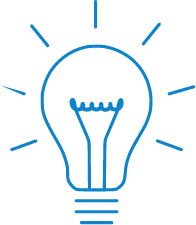 WHEN CUSTOMIZATION
IS THE MOST EFFECTIVE ANSWER
MARKET: Mining

SAC: Australia

THE PROJECT: Shaft Sink Kibble Winch
The Requirement
We were approached for an urgent need to refurbish a double drum shaft sink kibble winch in the mining sector. The functional design layout made it necessary to keep the existing distance between the output shaft and input shaft to just over 2.7 meters.
Our task was to maintain the center distance between input and output shafts, conserve the total gearbox ratio of the existing design, and improve gearbox reliability, thereby reducing maintenance requirements.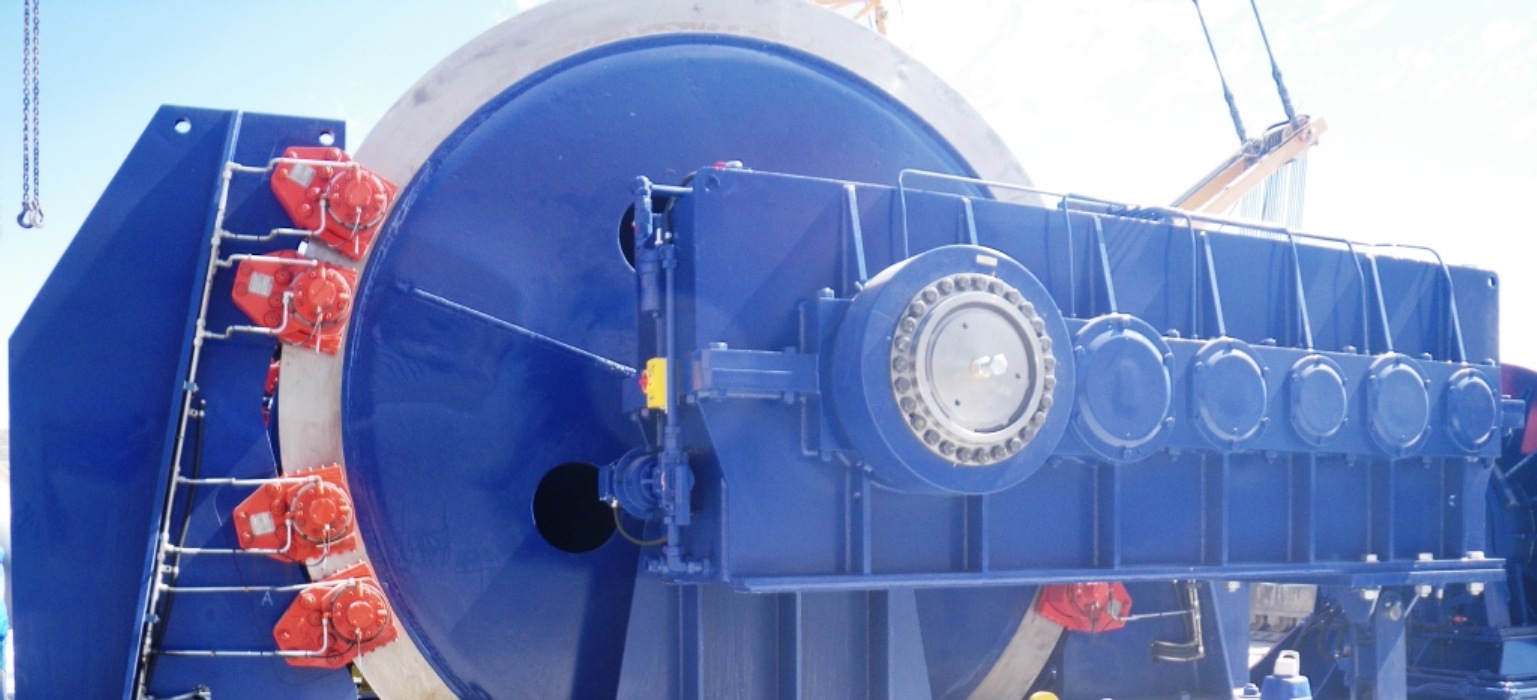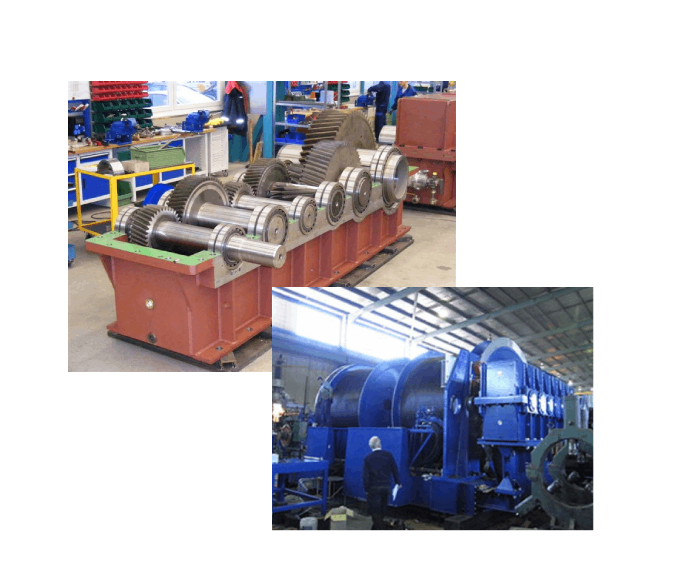 our solutions
The original gearbox layout used a bevel helical main gearbox with another bevel gearbox connected to the input shaft, while our solution used an NBE extended center gearbox providing the exact same ratio as the previous design and keeping within 1 mm of the original center distance between shafts.
The only effective way to respond to each requirement was to conceive a fully customized product. Our single gearbox solution replaced the two gearboxes that regularly required alignment of the flexible coupling. The NBE80 was equipped with bearing temperature and vibration monitoring on each bearing and a forced lubrication system provided filtered oil to each bearing.
Working with the Dana team in Bad Homburg, Germany, we were able to offer a custom-built gearbox meeting the stated requirements:
equivalent ratio to previous design
shaft center distance compatibility with previous design
reduced maintenance needs compared to previous design
increased reliability through
– vibration and temperature monitoring
– filtered forced lubrification
key numbers
In a project with a fully customized gearbox, being able to coordinate a team of professionals operating across the globe from Australia to Germany is a vital factor. Here are a few numbers at a glance:
Sales professionals suppoting cooerdination with the customer
Engineering and project Management teams to ensure the customer was updated with detailed design information, technical manuals, and 3D models
Production Plants Bad Homburg, Germany, Girraween, Australia
Off NBE80-R10-G1-28.34-2778 custom-designed gearboxes