Used in the construction industry, tower cranes fixed to the ground or on rails provide the best combination of height and lifting capacity. A full range of gearboxes developed by Dana for tower cranes are used for traveling applications, slewing, hoisting and luffing. Dedicated shaft-mounted solutions are available for rail-mounted cranes.
Planetary gearboxes for slewing are usually supplied with an integral pinion designed for lifetime service.
A helical gear unit complete with a 2-speed shift gear, one speed for working phase with load and the other one for fast climbing and descent without load, is a specific solution for high tower cranes, where operation speed is a must. Our shaft-mounted POSIPLAN is a highly appreciated ultra-compact solution, as well as being lightweight compared to similar equipment, and can be positioned strategically on the tower crane. All POSIPLAN input supports are designed using dedicated bearings for input high speed (up to 3500 rpm intermittent) as opposed to tapered roller bearings.
MACHINE DETAILS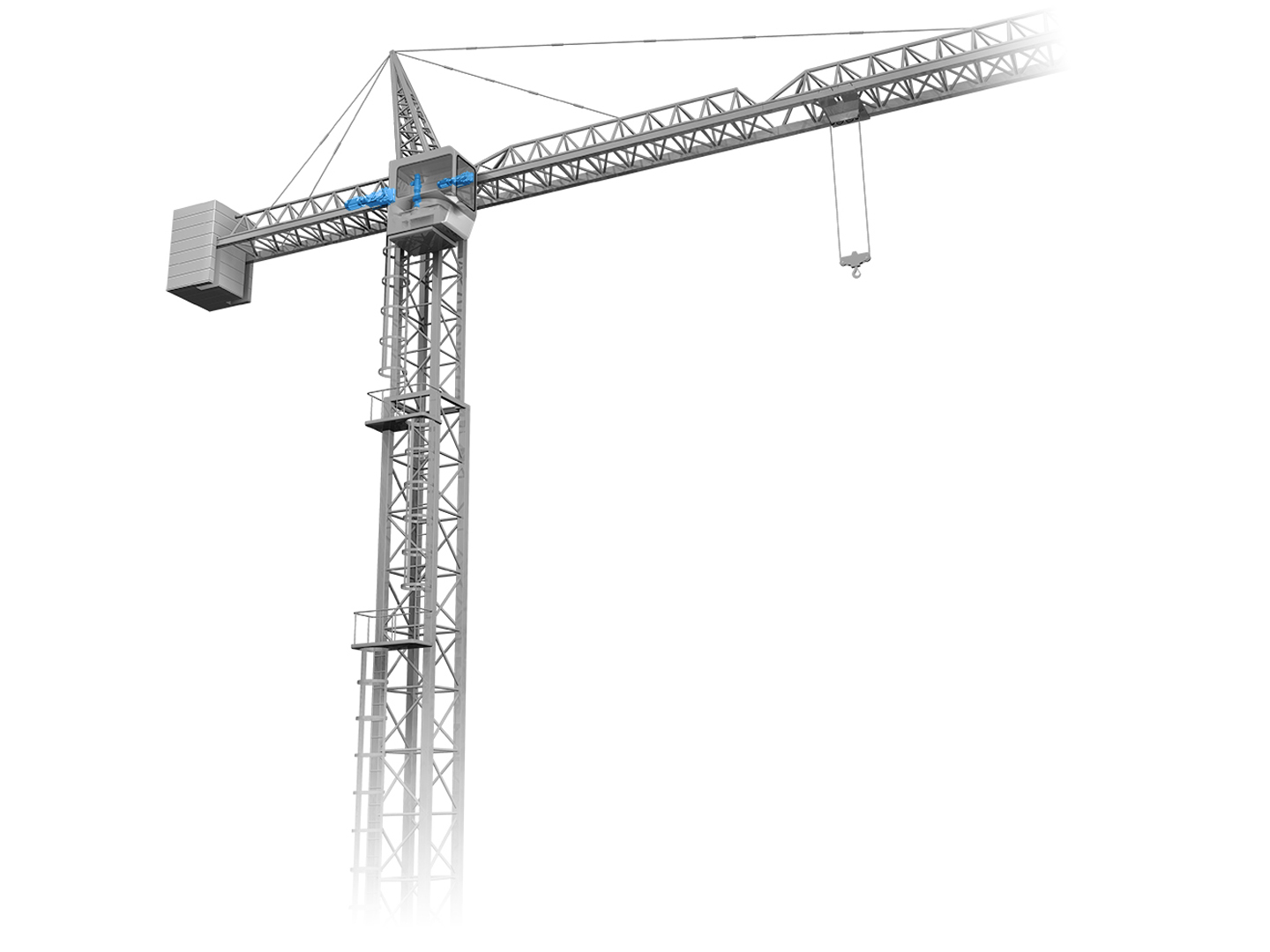 1
- Light, compact solution
- Spheroidal graphite cast iron housing
- Supports torque range up to 40 kNm
- High efficiency
- Premium sealing
- Easy to assemble/disassemble
2
- Hydraulically release parking multidisc brake
- Available in a wide range of possible brake settings
- Multiple tensions, different protection degrees and insulation factors
- Wide range of integer shaft pinions available
- Modular range motor types and technologies available