For more than 40 years, Dana's Fairfield® brand has been engineering and building gearboxes for jacking machinery used
on offshore platforms.
A complete line of solutions covers a broad range of applications, from lift boats to the largest jack-up platforms. Each drive is designed to meet application-specific requirements and can be driven by electric or hydraulic motors. Features such as customized input configurations, output configurations and specific ratios suited to the application make Dana an ideal partner for your project.
Extensive engineering experience ensures the best solution for each vessel, implementing precision gearing for smooth
jacking and unbeatable reliability, even in the most demanding applications.
Certified by the American Bureau of Shipping (ABS) and Det Norske Veritas (DNV), our products benefit from marine-specific coatings and treatments and possess 124K to 3000KNm storm holding capabilities.
MACHINE DETAILS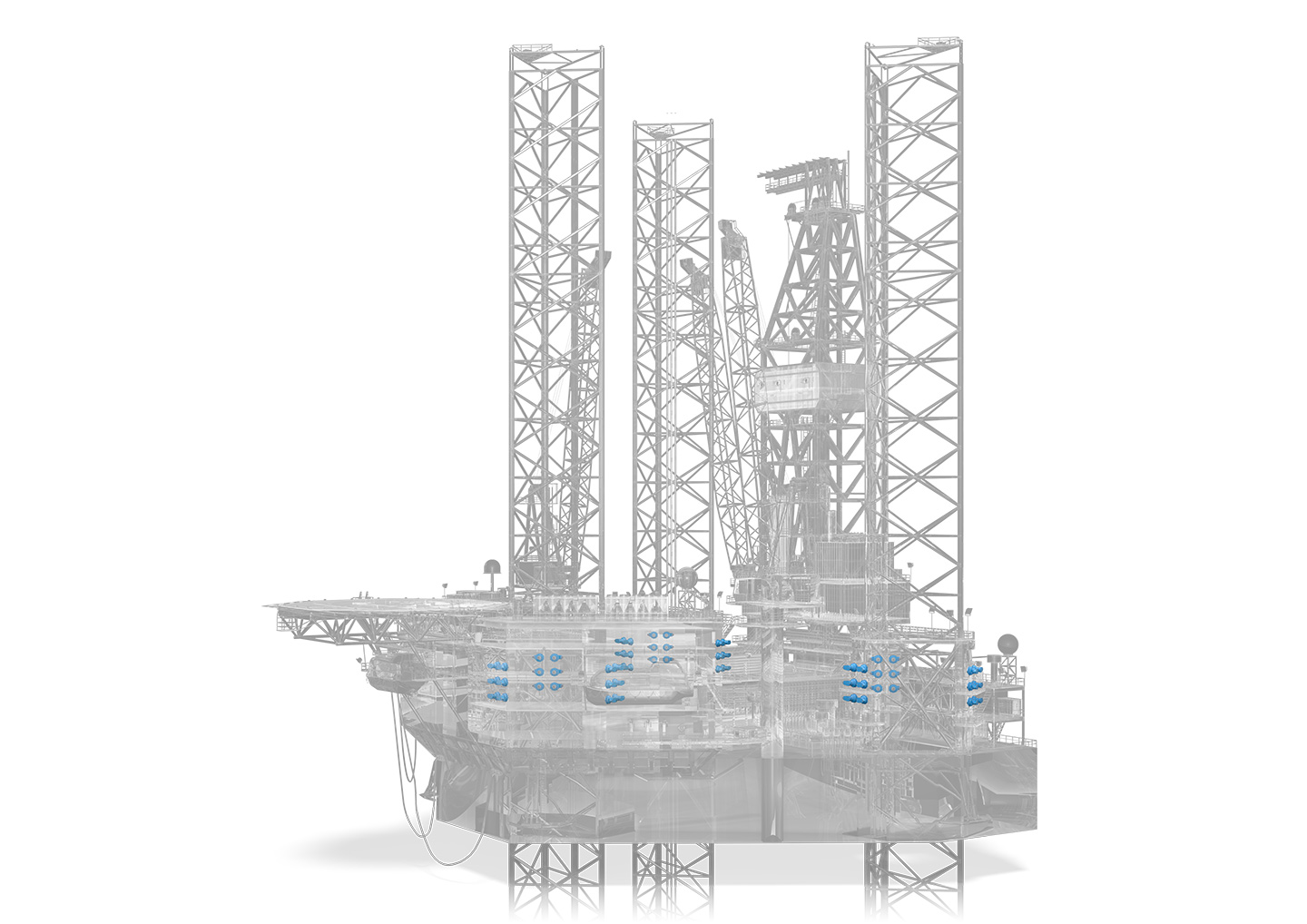 1
- Products certified by the American Bureau of Shipping (ABS) and Det Norske Veritas (DNV)
- The industry's most complete size range for jack-ups and lift boats
- 124K Nm to 3000KNm storm holding capabilities
- Over 40 years application and design experience
- Marine-specific coatings and treatments
- Custom interfaces and gear ratios
Market related applications