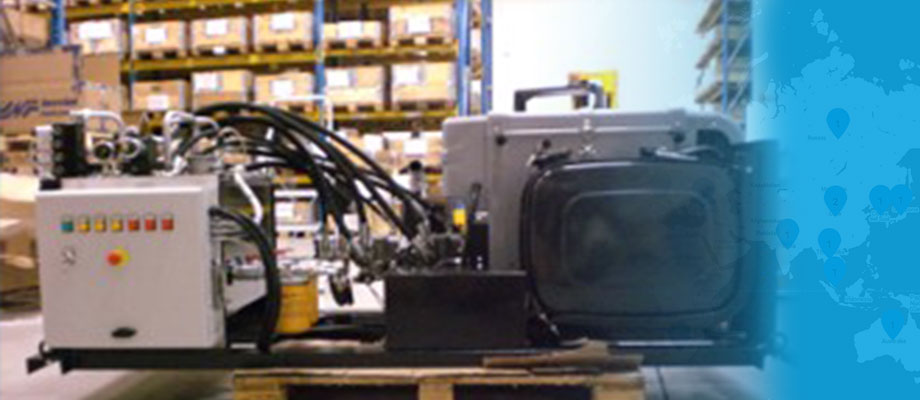 PROJECT:
TUBE TRANSPORT WAGON
The system acts as a driving power for a wagon on a railway, built to carry large-size pipes (3m diameter, 10m length, 40 ton weight) in the construction process of a hydro-electric power station. The driving power is given by a 37 Kw diesel engine which drives, through the hydraulic system, 8 gearmotors placed on the wagon's wheels.
The wagon can be driven by remote control and can climb steep gradients and accomplish narrow turns.