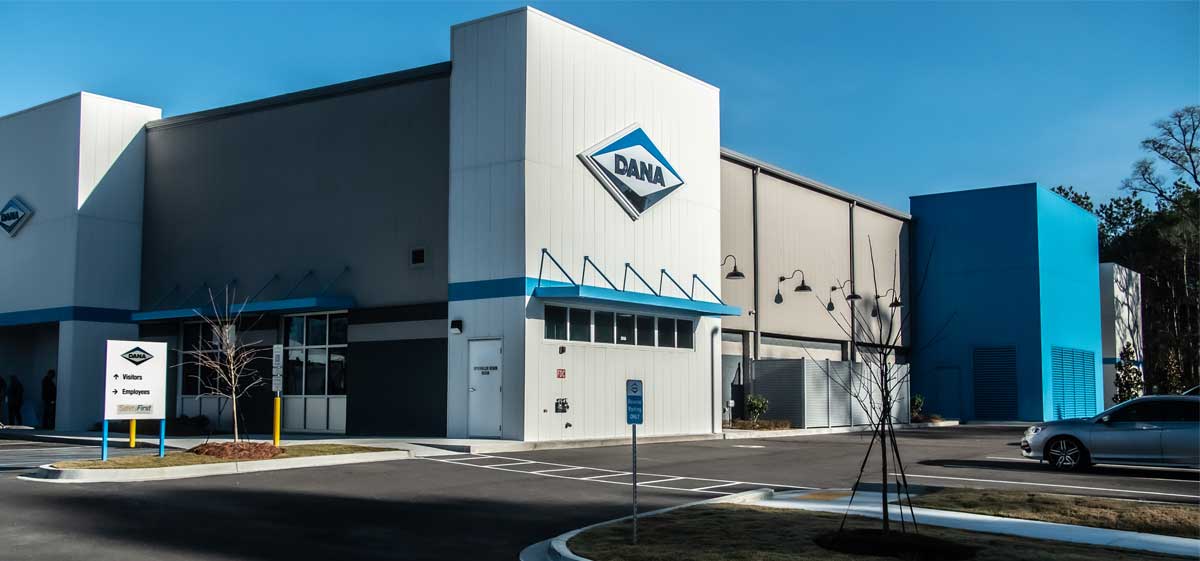 Earlier this summer, Dana SAC North America opened our New Repair Facility in Slidell, Louisiana where we will continue our dedication to the repair, service and assembly of industrial gearboxes. As with all Service and Assembly Centers belonging to Dana Off-Highway Drive and Motion Technologies around the world, the 32,000 square-foot facility will provide repair services for all makes and models of gearboxes. Moreover, the Slidell operations will be able to manufacture ground gears measuring up to 2 meters in diameter on site, reducing lead times for customers.
Better service, better business
Our Repair and Service capabilities have increased thanks to this new facility, which is supported by our team of experienced professionals. With all the new manufacturing equipment, the team is able to address breakdown situations faster than before, giving us a significant competitive edge over competitors. We continue to offer upgrade and drop-in replacement options for our broad customer base, as a testament to our Value Proposition of being a Solutions Provider. Our services also include on-site repair, as well as maintenance training for customers who appreciate the value of keeping their equipment in optimal condition to extend its lifecycle.

Service and Assembly Centres (SACs)
Address: Service Center: 2055 Town Center Parkway Slidell La. 70458
Address: Head Office: 14141 W. Brevini Drive, 47396 Yorktown, IN, USA
Address: Sales Office: Acceso III 3, Benito Juu00e1rez, 76089 Santiago de Queru00e9taro, Qro., Messico
Products
Dana Industrial  benefits from the experience of key brands that are fully integrated into Dana Incorporated.  Each with its own specific expertise and market presence, the brands are able to act synergically, fostering innovation and exploring new opportunities across their reference markets.  Furthermore they can count on the consolidated strength of a company committed to quality, innovation and customer proximity.
Gearboxes and Winches - Brevini Motion Systems
Hydraulics - Brevini Motion Systems
Drivetrains - Dana Spicer
Service
Our complete range of services:
Consulting and support for the complete Dana gearboxes product range.
Inspection, repair and replacement services for gearboxes of all types and manufacturers.
Proactive service and planned maintenance.
Drive re-design, upgrade and refurbishment.
Worldwide site services.
Spare parts service.
Customized training service.