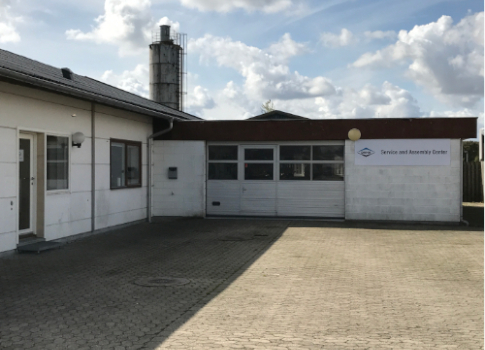 Dana SAC Danmark A / S, formerly Brevini Danmark A / S, was established in 1989 and is today part of Dana Off-highway Drive and Motion Technologies worldwide.
System supplier
Dana Off-highway Drive and Motion Technologies offers a complete product range, design and development skills as well as extensive market and product expertise which ensure unique solutions from engine to wheel and from engine to machine applications.
Dana SAC Denmark is part of the "Northern Territory Hub" and together we design and supply complete electro-mechanical and hydraulic systems. We take pride in providing the best solution for any given application, and work closely with the customer's design engineers to obtain this
OEM Support
At Dana SAC Denmark we understand the importance of timely delivery and support. Through a close dialogue with the customer and thanks to our Northern Territory Hub facilities, we ensure that important and critical components are available for the next day / week delivery. If the customer's needs change, we change our support and inventory, so that the customer is guaranteed timely production.
For more information, or to discuss your requirements, please contact us.

Service and Assembly Centres (SACs)
Address: Vaevergangen 30, 2690 Karlslunde, Denmark