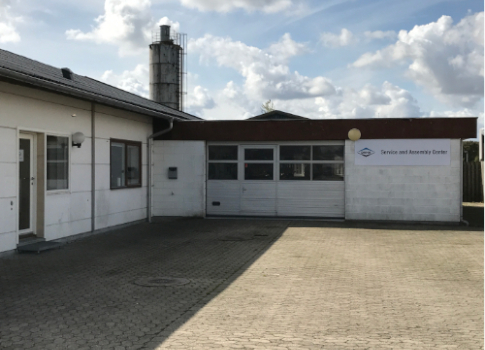 Dana SAC Danmark A / S, formerly Brevini Danmark A / S, was established in 1989 and is today part of Dana Off-highway Drive and Motion Technologies worldwide.
System supplier
Dana Off-highway Drive and Motion Technologies offers a complete product range, design and development skills as well as extensive market and product expertise which ensure unique solutions from engine to wheel and from engine to machine applications.
Dana SAC Denmark is part of the "Northern Territory Hub" and together we design and supply complete electro-mechanical and hydraulic systems. We take pride in providing the best solution for any given application, and work closely with the customer's design engineers to obtain this
OEM Support
At Dana SAC Denmark we understand the importance of timely delivery and support. Through a close dialogue with the customer and thanks to our Northern Territory Hub facilities, we ensure that important and critical components are available for the next day / week delivery. If the customer's needs change, we change our support and inventory, so that the customer is guaranteed timely production.
For more information, or to discuss your requirements, please contact us.

Service and Assembly Centres (SACs)
Address: Vaevergangen 30, 2690 Karlslunde, Denmark
Dana Industrial  benefits from the experience of key brands that are fully integrated into Dana Incorporated.  Each with its own specific expertise and market presence, the brands are able to act synergically, fostering innovation and exploring new opportunities across their reference markets.  Furthermore they can count on the consolidated strength of a company committed to quality, innovation and customer proximity.
Working with

over 90


industrial sectors

Serving a variety of sectors within the Off-Highway market, Dana is in a position to offer solutions for both mobile and stationary equipment. The convergence of two areas within Dana's Off-Highway business unit – Drivetrain Technologies and Motion Technologies – leads to Dana Off-Highway Drive and Motion Technologies. Our systems manage power conveyance to machines, power work functions and drive industrial equipment through safe, integrated and smart solutions.
Service and Assembly
We go beyond selling a product or a solution. We also ensure that our customers receive a full-service backup, both locally and globally.
A great variety of locally and globally stocked products will provide  a quick response. We can also supply the necessary spare parts directly from our warehouse.
We are also able to examine, refurbish and upgrade products in our dedicated workshop or within our "Northern Territory Hub". Knowledgeable technical support over the phone or on site is always available, as are electronic copies of installation, maintenance and spare parts manuals.