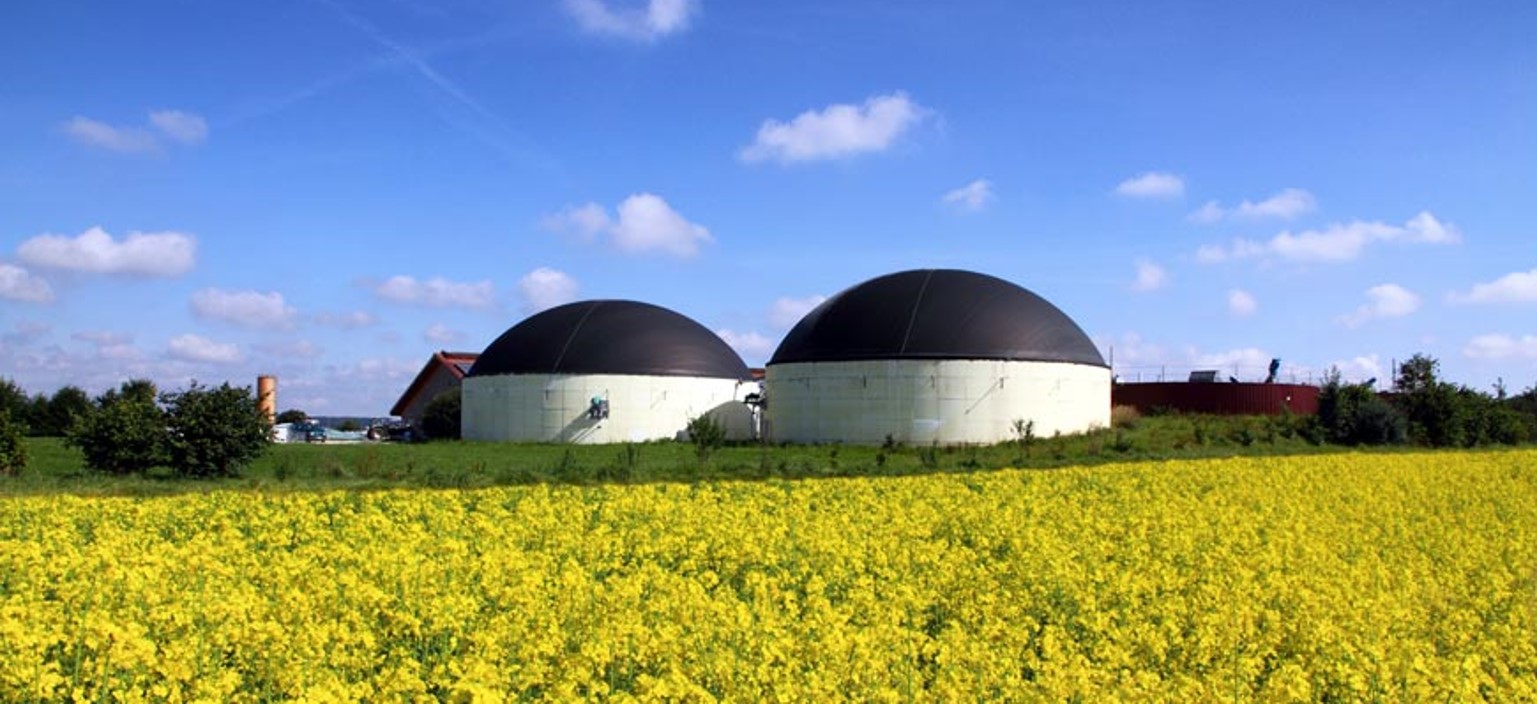 SAC:
SAC Germany
Name:
Agitator for Biogas Plant
Newsletter:
STIRRING NEWS FROM GERMAN BIOGAS PLANT MANUFACTURER
DANA SUPPLIES PLANETARY GEARBOXES EQUIPPING 600 AGITATORS FOR A BIOGAS PLANT
A increasing demand in many nations to use renewable energy sources is generating business for Dana in the energy and environmental sector.
We recently supplied 600 Brevini® Industrial Gamma Base ET3155 Planetary Gearboxes to a German manufacturer requiring equipment for 600 agitators at a new biogas plant.
Required for a slow running horizontal shaft agitator ensuring a constant and fluctuating level over the entire stirring diameter, drives had the following specifications:
Motor power: 15 and 22 kW
Torque: 14,500 and 21,100 Nm
Max. thrust on the paddle: 7.25 and 10.55 kN
Paddles were conceived to run at a peripheral speed of 132 m/minute covering a stirring diameter of 4 meters. We decided that for greater strength and operational safety we should integrate a flange shaft into each gearbox.
A short delivery schedule for such a large requirement, a tailored service and warranty concept for short-notice repairs and a qualified German-speaking team on site helped us clinch the deal.
Check out more solutions for the energy and environmental sector here.