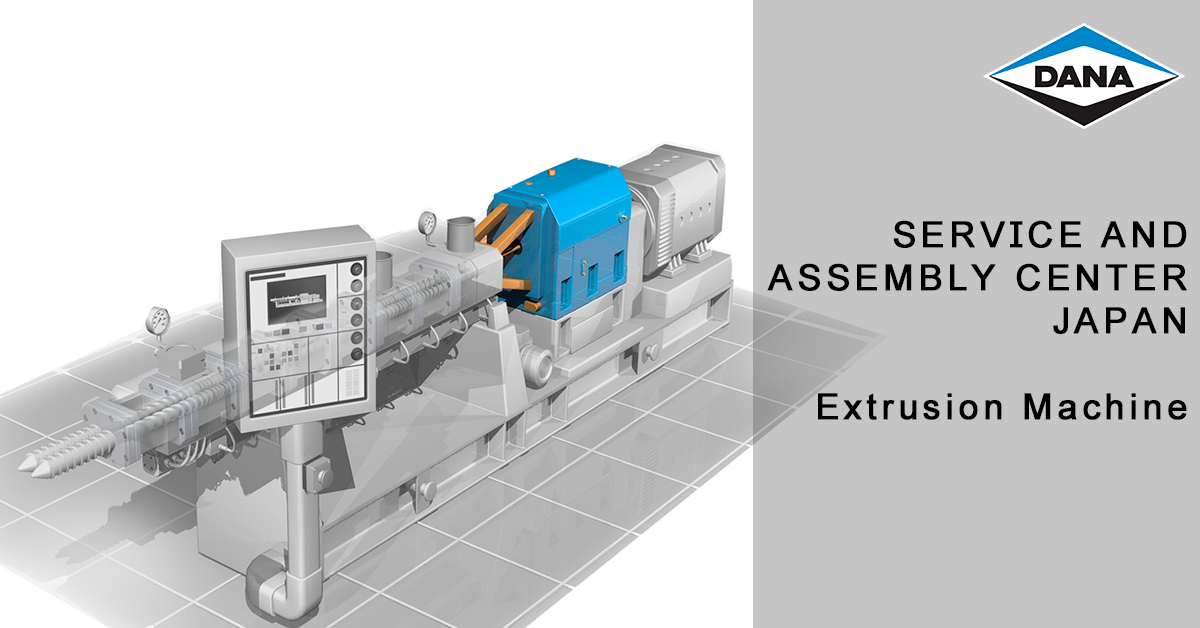 SAC:
OH SAC Japan
Project:
Extrusion machine for plastic and chemical compounding
Name:
POSITWIN DRIVES TO EQUIP 28 EXTRUSION MACHINES IN THE PLASTICS INDUSTRY
HIGH-DENSITY TORQUE AND PROVEN RELIABILITY PERSUADED THE CUSTOMER TO CHOOSE DANA
In need of a reliable, high-performance solution for 28 extrusion machines to be used in the plastics and chemical industry, a Japanese machine tool manufacturing giant recently chose Dana and its POSITWIN twin screw extruder drives based on their compact design, variety of models and high-density torque.
The requirement was for plastic and chemical compounding applications.
Compounding melts blending polymers with other additives by extrusion. This process changes the physical, thermal, electrical or aesthetic characteristics of the plastic.
The customer needed to ensure top performance responding to the demands of round-the-clock production, running machines at the highest possible speeds to maximize output.
This made reliability a crucial factor, as well as prompt after-sales service in case of maintenance issues.
Our solution was a supply of 28 POSITWIN double shaft extruder gears, close to $1M in value. Ensuring the highest performance levels demanded, they also convinced the buyer thanks to the wide range available:
Center distance from 15.5mm up to 205 mm
30 sizes available
Output torque from 40 Nm up to 40,000 Nm
Torque density up to 20 Nm/ mm2
Splash or forced lubrication, with shaft or motor-driven pump
Supported by the experience of a global organization, Dana SAC Japan were able to provide the customer with the most effective solution, demonstrating expertise in this specific area and responding appropriately to all the customer's demands.