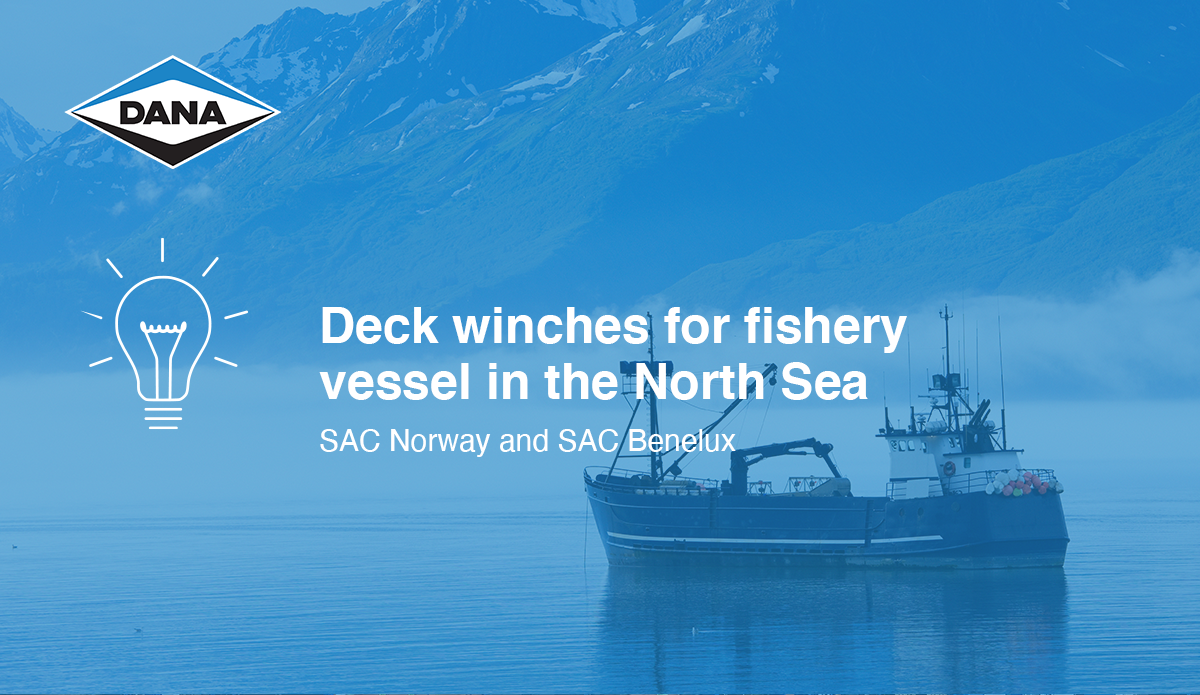 SAC:
DANA SAC Norway and SAC Benelux
Name:
Deck winches for fishery vessels in the North Sea
Project:
Dana SAC Norway and SAC Benelux team up to define the winning solution
TEAMWORK PROVES A CRUCIAL FACTOR IN A RECENT SUPPLY TO THE FISHING SECTOR
Dana SAC Norway and SAC Benelux team up to define the winning solution
Special requirements often require very special answers, and being able to depend on an international network of experts makes it simpler to define the right solutions in collaboration with a customer. This case study (the supply of winches for two North Sea fishery vessels) demonstrates the added value we offer when we involve the right people in a project;  in this instance our teams from Norway and Holland.
Despite limited information at kick-off, our engineering experts were able to work with the customer to develop the ideal solution, regularly delivering technical drawings to bring the specifications ever closer to the customer's requirement.
We supplied a total of 12 winches with 8 PWD3150 and 4 PWD3300 gearboxes, inclusive of electrical motor/brake.
Chosen for the following benefits, the customer also appreciated the reasonable delivery times, considering the complexity of the project and degree of customization.
The key benefits we can pinpoint are:
compact design
integrated pawl unit (on some winches)
marine paint quality
grooved drums
engineered solutions to match customer requirement
For a project with such extensive scope, a vital factor is being able to coordinate a European team of professionals, operating out of two different facilities.
Dana has vast experience in the Marine Industry and a global network of experts who can implement solutions at a local level. Contact us for more information.